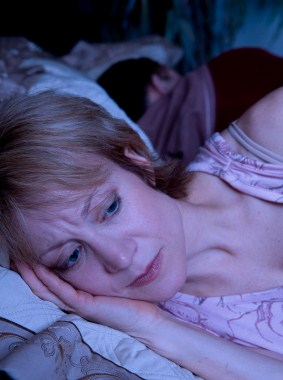 Often in a troubled marriage, an affair by one or occasionally both spouses is the last straw. The emotional trauma of infidelity causes so much pain that it's hard for the other spouse to think clearly enough to find a solution. The cheater, on the other hand, is lost in a fantasy, and likely doesn't want anything to change. They like having the security of a family along with the excitement of the affair. It's often difficult to see
how to save marriage
from divorce.
If you've discovered that your spouse is involved in an affair, the first step is to take a long, hard look at the relationship and decide if it is worth saving. The steps you'll have to take to save a marriage after an affair are not easy. Of course, neither is divorce, but unless you've been dealing with abuse or destructive behaviors, even a long, difficult rebuilding of your relationship would be easier than divorce.
If you decide that you do want to save the marriage, you need to steel yourself for some difficult steps. Your spouse will become very angry, and there are no guarantees. However, if you constantly remind yourself and them that you're "fighting to save your family," eventually they'll understand. Remember your goal is to end the affair and save your marriage. You'll both have to work on rebuilding the relationship after the affair is over. But until that happens, you can't move forward.
After you've decided that your marriage is worth fighting for, you have to work to end the affair.
Before confronting your spouse, review all of the evidence you've gathered. Is it conclusive? Are you certain? If so, you'll need to find details about the other man/woman. Where do they work? Are they also married and cheating on their spouse?
Now for the difficult first step.
You need to contact your spouse's family, friends, and work and tell them all about the affair. This needs to be done in one fell swoop. Make all of the calls at one time so that your spouse doesn't have time to formulate a "story." Tell your pastor. Tell your kids. Tell your neighbors. Your spouse has a support group. Once they know of the affair, they won't support that activity – especially if they know you're "fighting to save the family."
During the same session, you need to call the other man/woman's spouse and tell them about the affair. It seems drastic, but they also deserve to know. It will put pressure on the affair from both directions. Affairs are usually very fragile fantasies, and this kind of pressure will quickly bring them to an end. Suggest to their spouse that they also make calls like you've done to bring down their support as well.
Your spouse will be very angry. "It's none of your business." "We've already ended the affair, so how could you do this?" "You're making me out as the bad guy." They don't know it, but they're just following a script. You need to follow yours by saying, "I'm fighting to save our family."
Any time the anger begins to escalate (and it will), calmly repeat that phrase.
Do not move out. Do protect your finances. If your spouse threatens to leave, tell them that they are welcome to, but the kids are staying. Tell them that the only ways out are to leave without the kids or completely end the affair.
Eventually, either they will move out or the affair will end.
If they choose to end the affair, you need to both openly close all possible means of contact. Get them a new cell phone where you get the bill. Get a new unlisted home telephone number. Change churches (if they're both in the same church). Make them change jobs (if they work together). Move to a new neighborhood – or city. Do whatever it takes to completely sever the relationship.
Once it's over and some time has passed, your spouse will understand what they've done and the process of saving marriage can begin in earnest.
How to Save Marriage

from an Affair,
Tagged with: get spouse to end affair • how to salvage a marriage • how to save marriage • marriage affair • saving marriage
Filed under: Affair Advice • how to save marriage • saving marriage
Like this post? Subscribe to my RSS feed and get loads more!